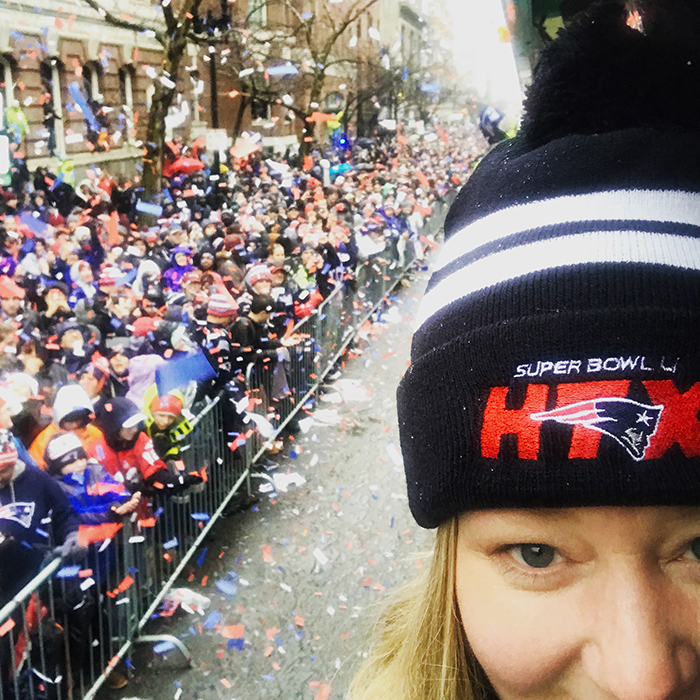 My name is Michelle (friends call me Mick) and I live in the New England area with a big, furry shelter cat named Savannah. (Layla passed away in July 2013.) My full-time gig is as Art Director for the Patriots and Patriots Football Weekly. I have 25+ years experience in print design and 15+ years experience dabbling around with websites. I'm a graduate of Keefe Tech's Graphic Arts program (where I still serve on the Graphics Advisory Board) as well as a graduate of RISD's Web Design & Development program.
When my work day is done I spend my free time hunting down and selling vintage t-shirts, gardening, and road tripping to comic cons and concerts. I like to squeeze as much productivity, creativity, and any other ivities I can out of each of my 24-hours. I read a tweet that resonated with me so much it hangs on my cubicle wall. I try to accept this challenge everyday…
The Beatles recorded their debut LP, 'Please Please Me,' in one 10-hr day. So. You know. Have a productive day.
Thank you for checking out my site. I pulled down my portfolio as I am not seeking out or taking on any new freelance clients at this time.